A dream which started out in a small room celebrates its 70th year anniversary in massive premises which covers 10,000 square meters.
The new 100 square meter production works of Gripin which was built in 2000 is a new generation, corporate flagship building which comprises all the production facilites of Gripin. It is a highly modern and technologically-advanced infrastructure that is furnished with the capability to make production at the highest level of quality. The new premises also involves the administrative departments.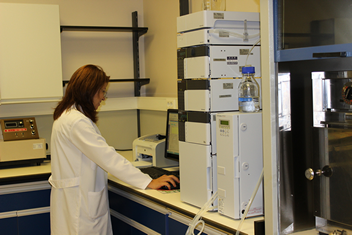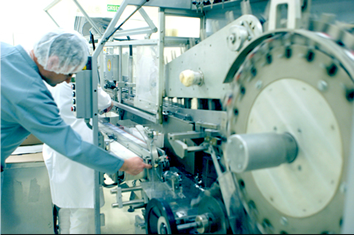 The far-sighted vision of Necip Akar has permeated every inch of the premises
The Gripin Production Plant along with its capacity to produce its current line of pharmaceuticals in the most modern way, by employing high-tech production elements, also keeps the necessary capacity to produce other pharmaceutical lines that are intended to be incorporated as main lines in the near future.
Gripin pharmaceutical production which unite quality with technology is designed to produce various types of solid and liquid medications. Within the framework of this planning, the fact that Gripin has put its massive 4400 square meter cachet production works and 3200 square meter storehouse together with the technical and labarotory deparments of high production capacity for the benefit of our country, justifies its well-earned lagendary fame.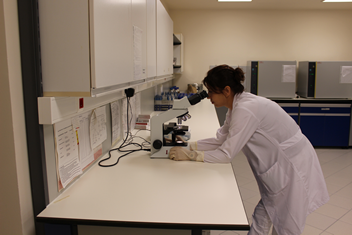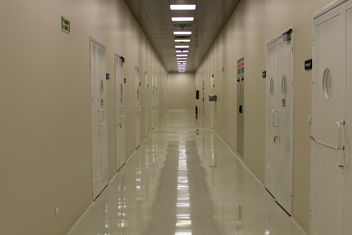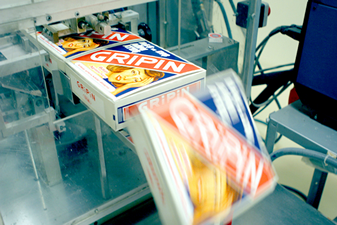 Not just a plant, but a source for quality and employment
Thanks to the methods improved by total quality management in order to sustain our production performance at the highest level and adopted by all our employees, our plant maintains its production facilities with steady success in line with international production codes and GMP regulations.
In the same way that all the employees adopt these standards and policies, Gripin likewise, supports every single employee and prides itself in the strength that these employees create.